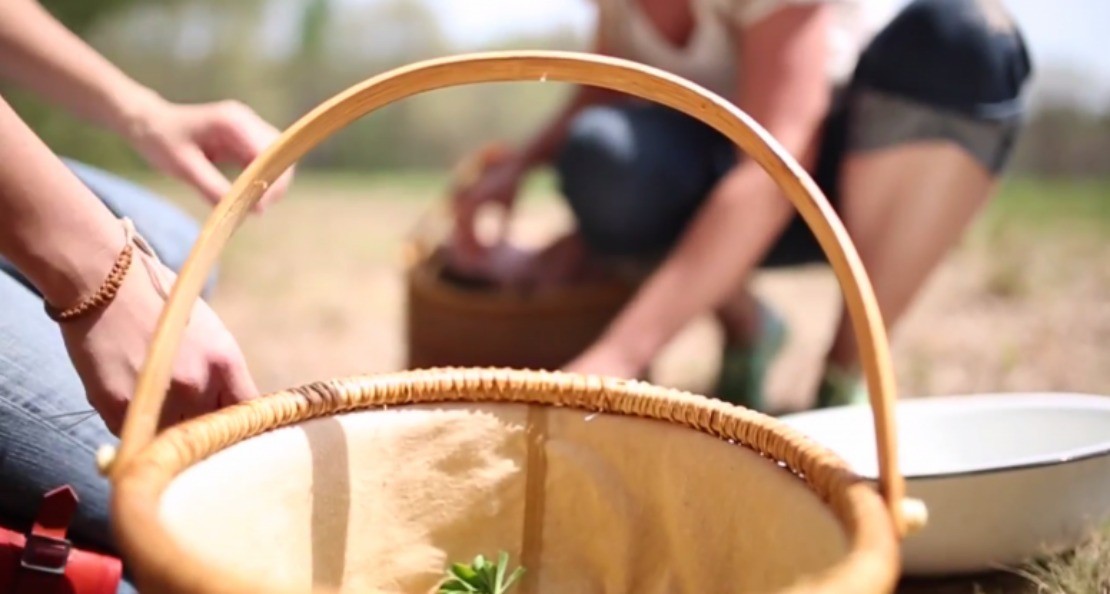 Finding the Roots of Our Herbal Traditions
Fall is all about root medicine. As our plants ready themselves for winter, many of them draw their energy down into the roots to wait out a season of cold and rest. Burdock, dandelion, butterfly weed, angelica, and licorice are just a few of the herbs we cherish for their medicine underground. With roots at their peak strength, ready to keep the plants vital and healthy until spring, we know that now is the best time for respectful harvests of our underground allies.
No matter what season it is, it seems like there is always something new and novel going on in the herbal scene. An exotic herb with promising new research, a new trend in self-care, or an up and coming herbalist that shows us fresh viewpoints and opinions that shape the future of herbalism widen our herbal horizons. But the timeless rhythm of drawing down and inwards, of setting aside nourishment until spring, never varies for our fall gardens and the wild plants around us. Perhaps fall is an ideal time for us, as herbalists, to return to our roots as well – back to our herbal traditions.
Returning to Our Teachers
How many teachers have shaped your herbal journey over the years? For many of us, this is a very long list of beloved friends, professional teachers, workshop leaders, and herbal authors. This fall, why not set aside time to look through your old lecture notes or reread a favorite herbal book? We recommend some these books if you are looking for some good ones! Time can give us fresh perspective, and we may uncover a surprising amount of "new" information hidden in these old resources. What shaped us once may help shape us again.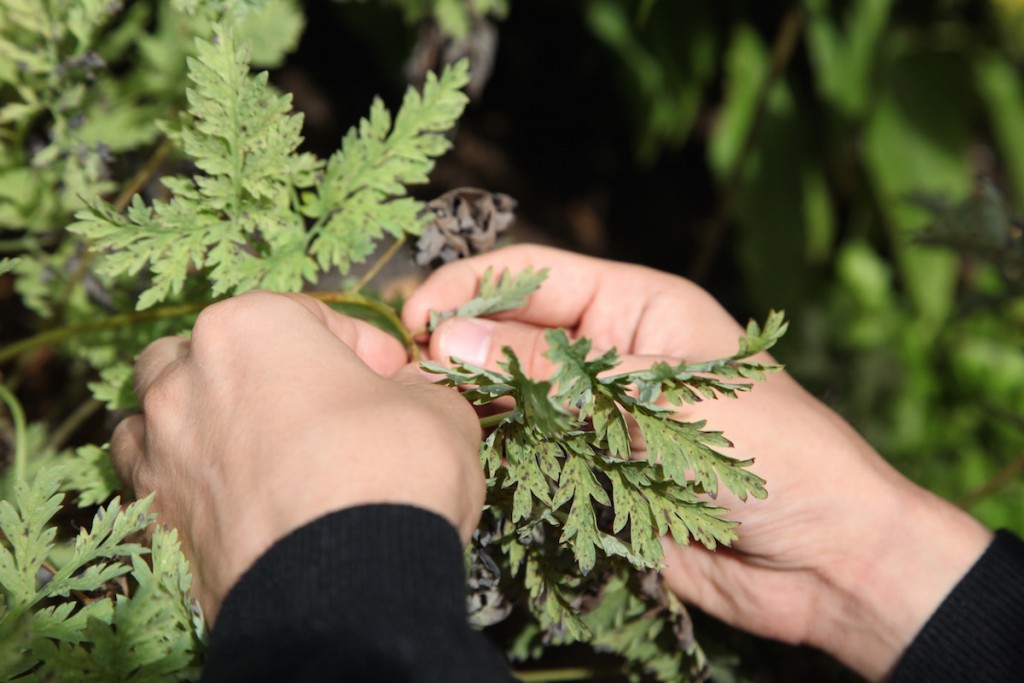 Returning to Our Old Allies
If you keep a personal materia medica, fall is a wonderful time to create a ritual of exploring your old herbal allies. Turning the pages of our past lessons can help us see just how far we've come! Reflecting on the ways herbs have become a part of our lives through our personal experiences can help us see patterns so that we can better nourish ourselves, or can help us understand a particular herb in new ways so that we can better help our loved ones or clients. Or, you might want to sort through favorite herbal recipes and make one again, just because.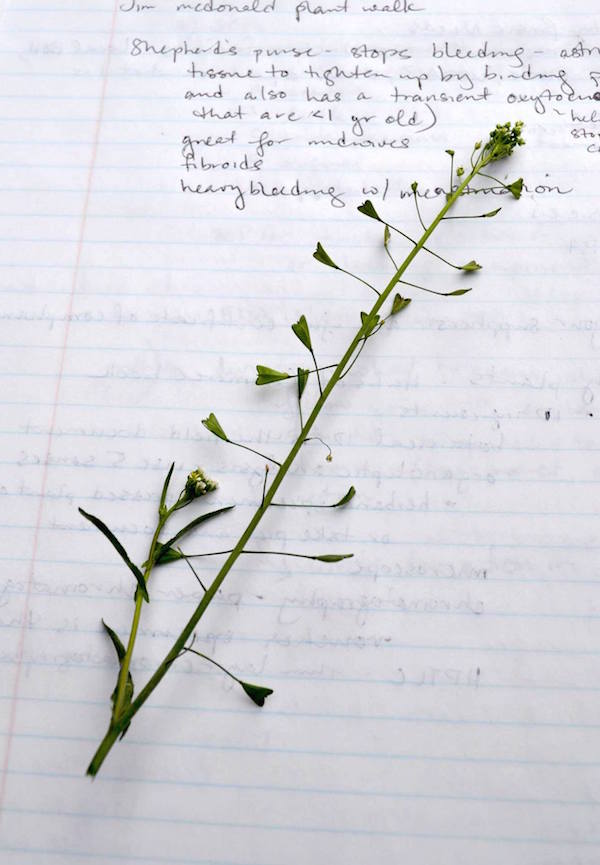 Returning to Herbal Traditions
Exploring broader herbal traditions is another way to acknowledge our herbal roots. Browsing through old herbal manuscripts and historical resources can be fascinating and offer a unique perspective on where herbalism has been in the past. Many old-timey herb books are even available online to read for free. Or perhaps you are interested in a specific historical figure of herbalism like Hildegard of Bingen, or a formal herbal tradition like Ayruveda but have never taken the time to explore them. You might even be interested in folk herbalism from a certain region or time period, like the Shakers.
Like our herbal allies, we can also use this time of year to put down roots.  As herbalists, we can learn through reflection on where we have been and how far we have come, and through celebrating the roots of our herbal traditions. Looking back to the roots of our herbal traditions is particularly timely during this season.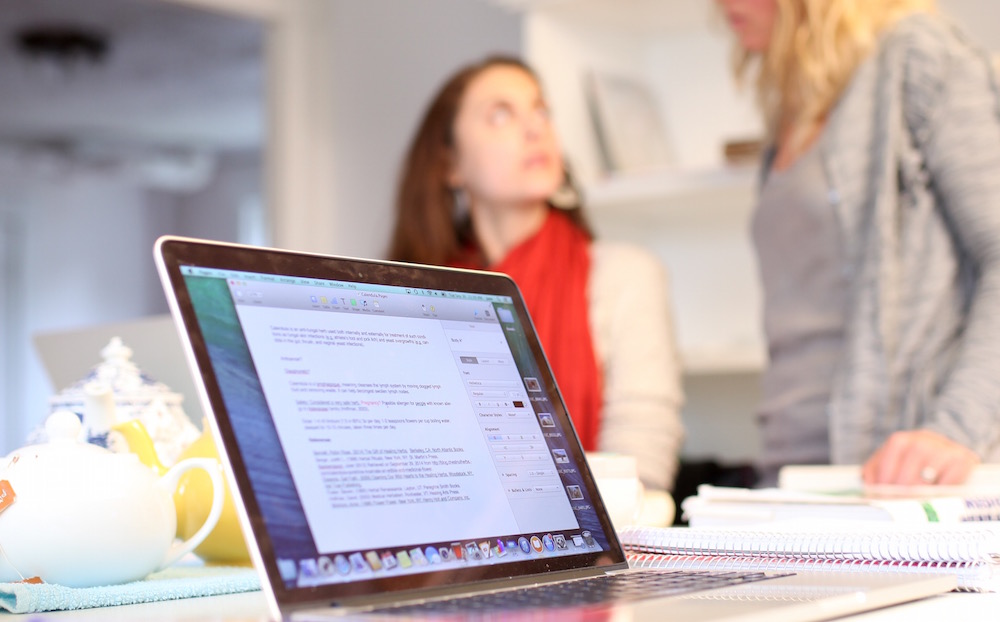 We can also grow stronger roots through hands on learning, connecting ourselves with the wider community of herbalists, and dedicating ourselves to a course of formal studies. If you are just beginning to put down your herbal roots, we invite you to explore our Introductory Herbal Course, where we offer a solid foundation to get your herbal journey off to a good start. Or perhaps you are ready to take the next step. The Intermediate Herbal Course offers an incredible way to connect with a community of like-minded students and instructors while going deeper into your herbal studies. And if you are ready to not only strengthen your herbal skills, but to blossom into your own herbal career, you won't want to miss the release of our new Advanced Herbal Course and anyone ready to start an exciting new path with herbalism. We hope to see you in class!