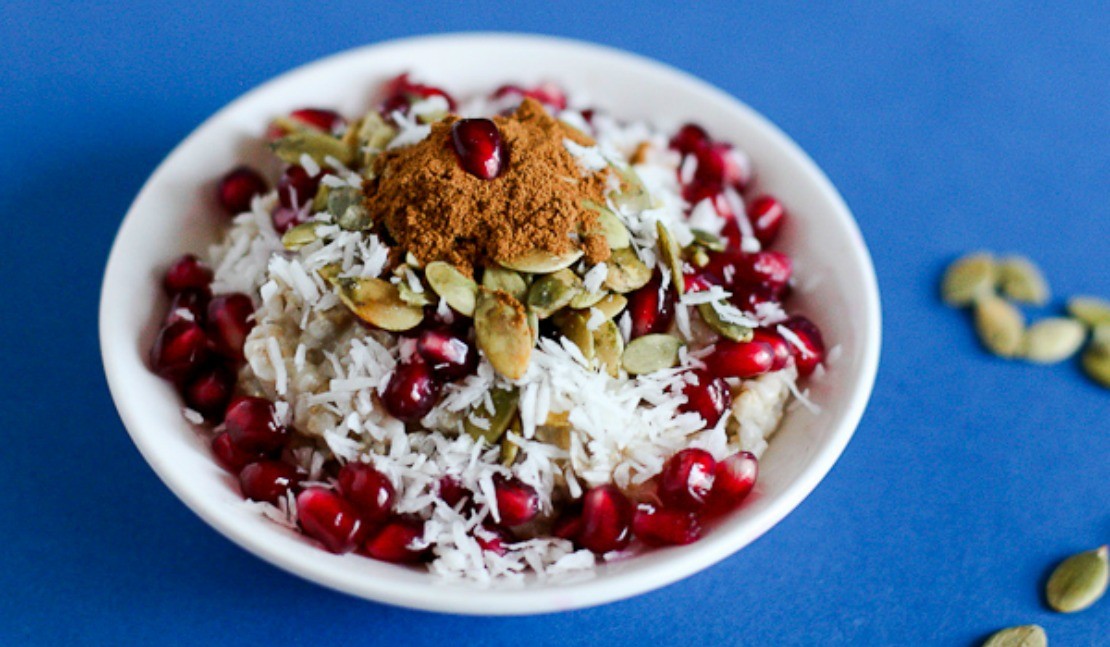 Sometimes my favorite cereal grain can feel a bit bland. Oatmeal for breakfast again? It's the equivalent of khaki pants. Yawn.
What about raisins? No offense to raisins, but again…yawn.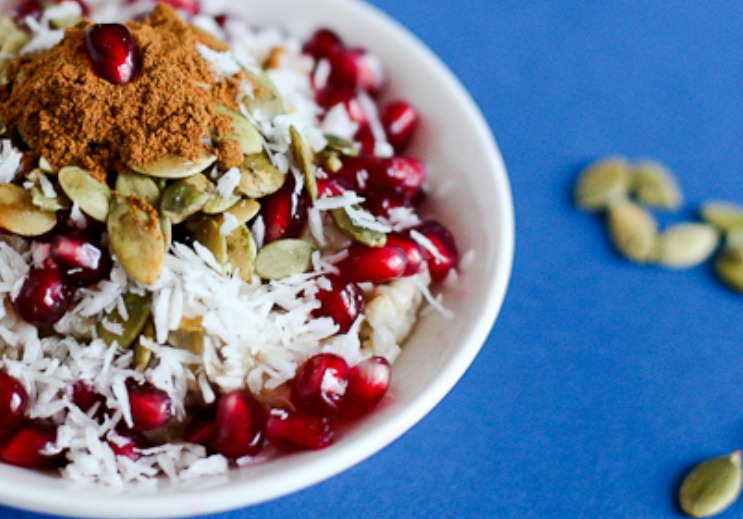 The other day I ladled some oatmeal into a bowl and looked at it, all pale and lumpy, crying out for a splash of color.  I rustled through my cabinets and fridge for something to fancy it up. This is what I came up with:
Fresh pomegranate – A superfood high in antioxidants
Sprouted pumpkin seeds – High in zinc
Coconut – Yum. Fat helps body absorb certain vitamins
Chia Seeds – Omegas and protein
Cinnamon – Carminative, antioxidant, may lower triglycerides and LDL
The result is a bejeweled bowl of oatmeal that is smooth yet satisfyingly crunchy with a nice balance of sweet and tart.
Try chopping up dates and apricots, sprinkle in blueberries, raspberries, mangoes or goji berries. Stir in almond butter or cinnamon flavored flax oil. Figs, walnuts, and pears is another great combo. Cardamom is a warming and comforting kitchen spice and a great alternative to cinnamon!