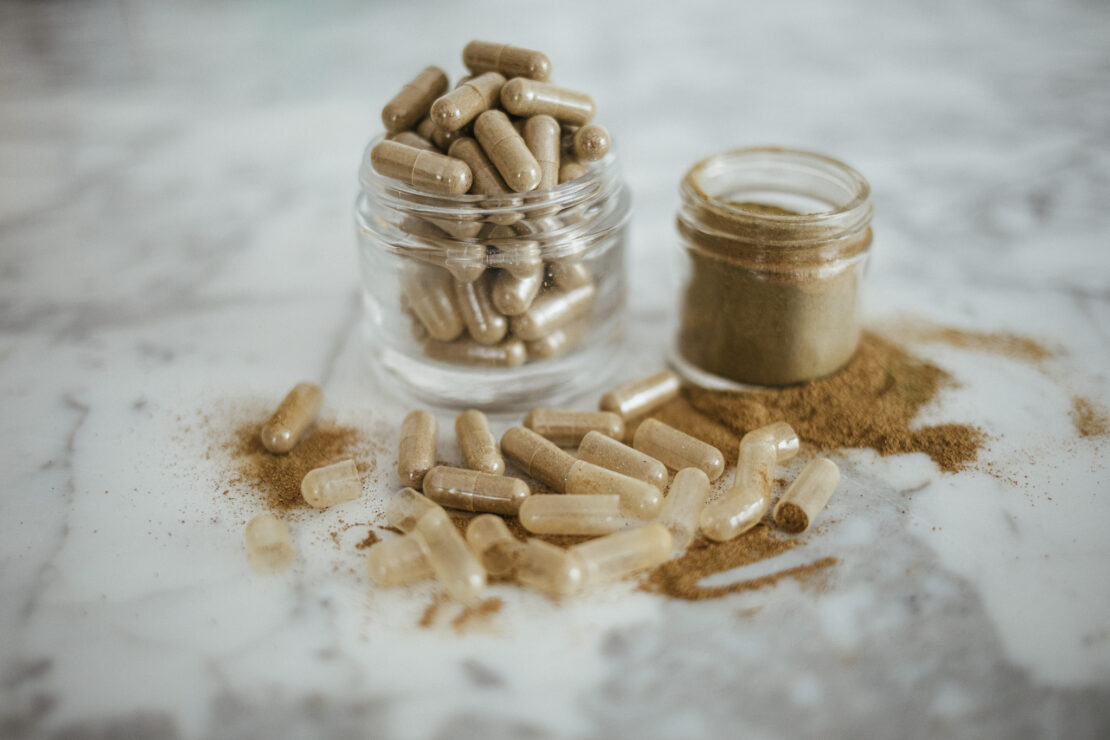 Clean Sweep Blood Cleanser Herbal Capsules for Spring Renewal
As the flowers awake after the cold days of winter, we feel a nudge to embrace new growth and shed our winter coats. Spring is the natural time to cleanse, detox, and refresh after a long winter season. We swap extra hours inside and heavier foods for more time outdoors, more movement, as well as lighter foods and gentle herbal support (and that's where this recipe for Blood Cleanser Herbal Capsules comes in).
Now, when we say "cleanse and detox," we aren't referring to harsh protocols or gimmicky quick-fix programs but rather embracing lifestyle practices and herbal allies that will support the body's natural detoxification organs and processes as it wakes up after a season of quiet. Nurturing and supporting these channels of detoxification with the use of herbs and gentle herbal recipes – like the Clean Sweep Blood Cleanser Herbal Capsules we are sharing today – encourages the removal of toxins and waste products, which may help cleanse and re-energize the body, boosting our overall wellbeing.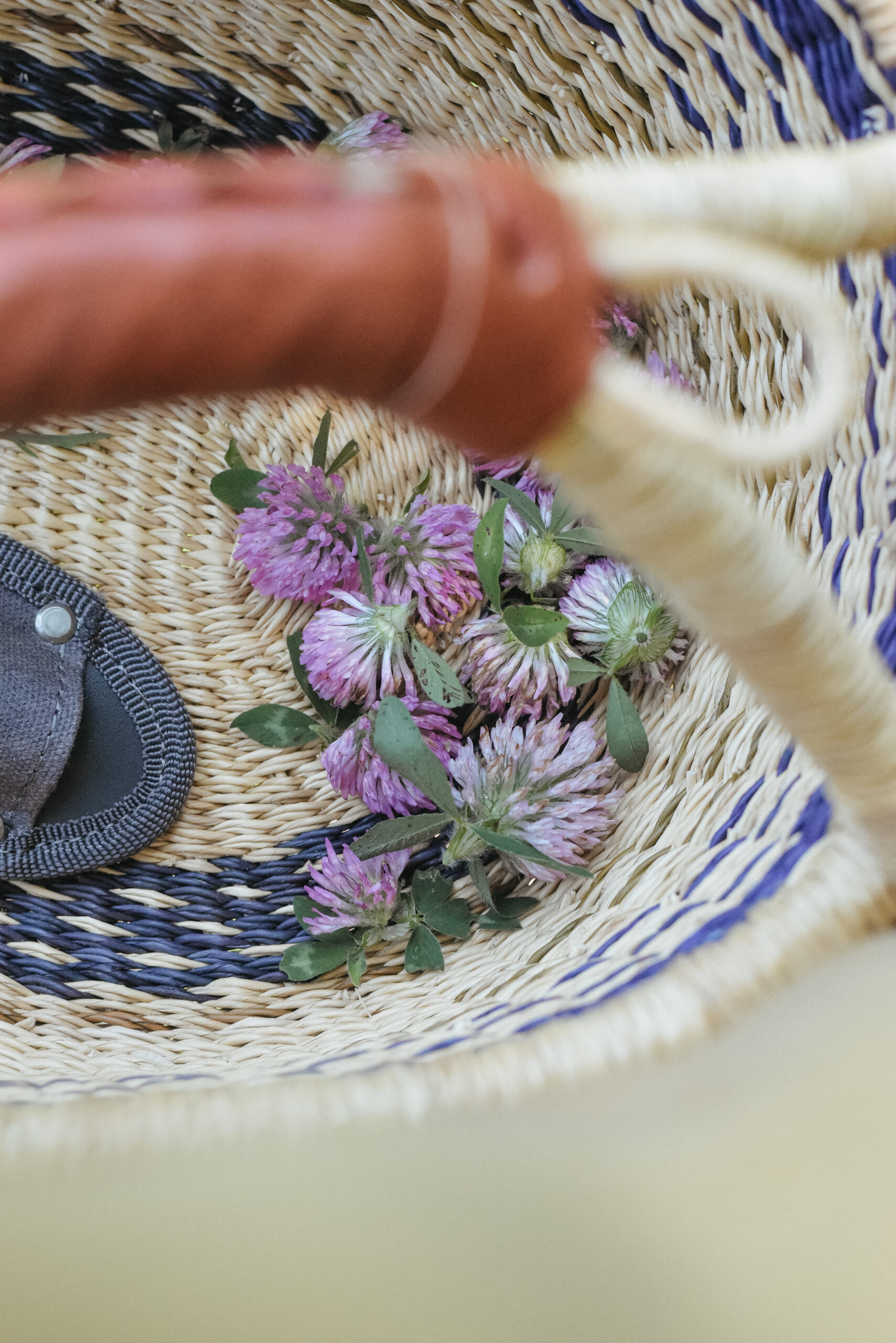 Herbal Support for Spring Cleansing
There are a number of herbal allies especially well-suited for spring, such as alterative, bitter, and hepatic herbs. These categories of herbs are a great support to the liver and digestive system and are useful for gentle cleansing and detoxification. They can be incorporated into your daily wellness routine throughout the spring to support and aid the body as it moves from one season to the next. 
Alterative herbs, specifically, are often referred to as "blood purifiers." These herbs tend to have nutritional properties, support detoxification processes, and work to tonify and restore tissues throughout the body (Priest & Priest, 1982). Herbalist David Hoffmann explains that alteratives "gradually restore the proper function of the body and increase health and vitality" (Hoffmann, 2003, p. 23). 
Many herbs are classified as alterative including alfalfa (Medicago sativa) leaf, burdock (Arctium lappa) root, dandelion (Taraxacum officinale) leaf and root, nettle (Urtica dioica) leaf, and red clover (Trifolium pratense) flower. Red clover is one of the key ingredients in the Clean Sweep Blood Cleanser Herbal Capsules.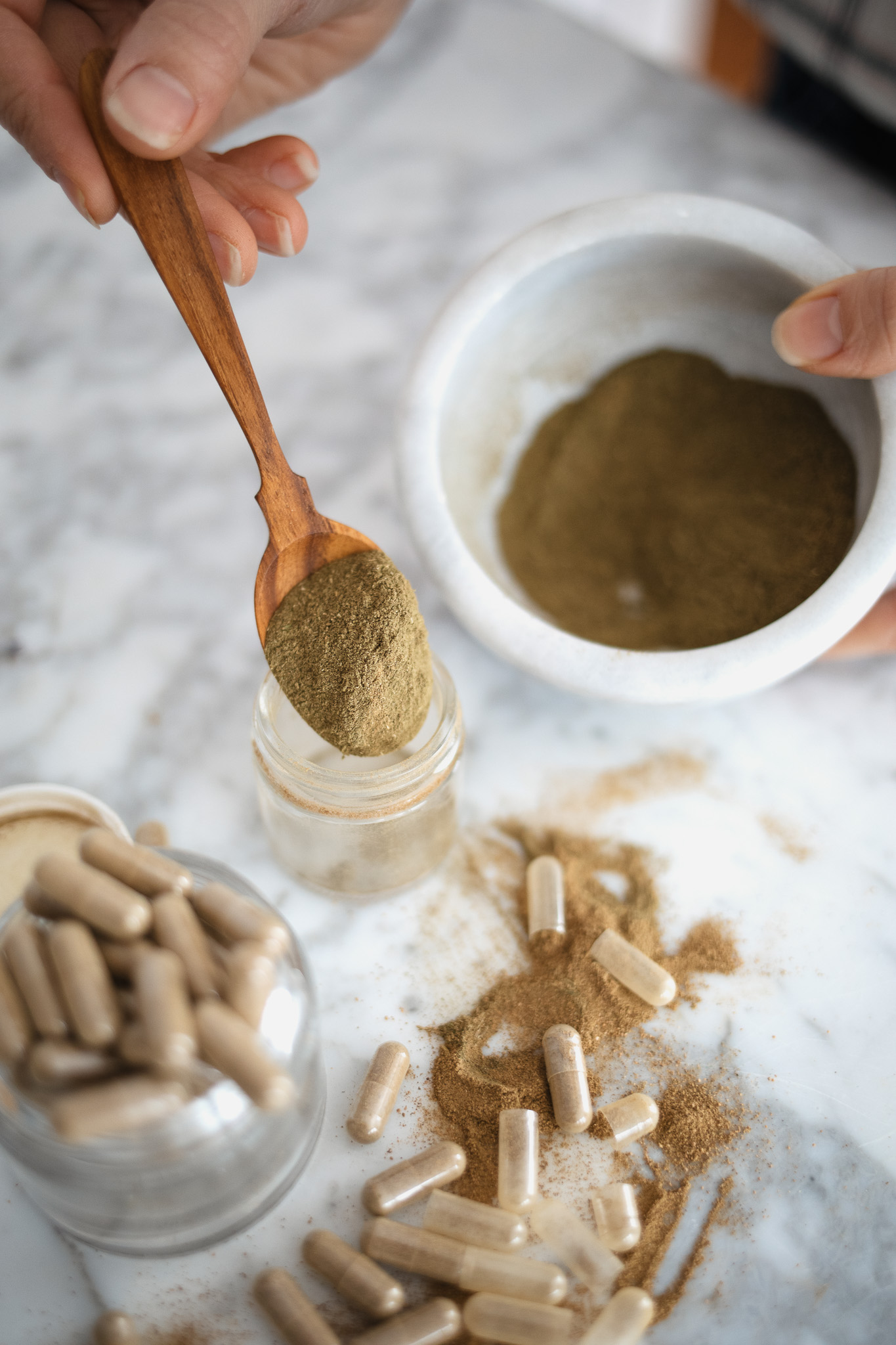 A Cleansing Herbal Capsules Recipe Using Alterative Herbs
An alterative formula to support detoxification, this recipe is a must-have in any springtime regimen. These herbs work together to gradually restore proper function to the body and enhance the body's elimination processes. The herbs selected for this recipe are especially suited for cleansing the blood but aid the liver and digestive system as well. 
This recipe uses "parts" as a measurement. If you are unfamiliar with making herbal preparations using "parts," see the following article on the Herbal Academy blog: What Exactly Are "Parts" in Herbal Recipes?
Clean Sweep Blood Cleanser Capsules
This herbal capsules formula is excerpted from an article in The Herbarium by Greta Kent-Stoll about balancing
kapha dosha.
Ingredients
12 parts red clover (Trifolium pratense) flower, powdered
6 parts gentian (Gentiana lutea) root, powdered
2 parts manjistha (Rubia cordifolia) root, powdered
2 parts neem (Azadirachta indica) leaf, powdered
2 parts turmeric (Curcuma longa) root, powdered
3 parts triphala fruit (a blend of equal parts amalaki (Emblica officinalis), bibhitaki (Terminalia bellirica), and haritaki (Terminalia chebula) fruits), powdered
Directions
Mix all ingredients together in a clean, dry bowl to make an even mixture. Note that a part can be any measure – a teaspoon, tablespoon, cup, etc., depending on how large of a batch you prefer to make.
Encapsulate the powdered mixture into '00' capsules. It is a good idea to prepare 100-150 capsules at a time, which will last you a month or so when used daily. 
Take 2 herbal capsules twice a day, in the morning and afternoon, at least 1/2 hour away from meals.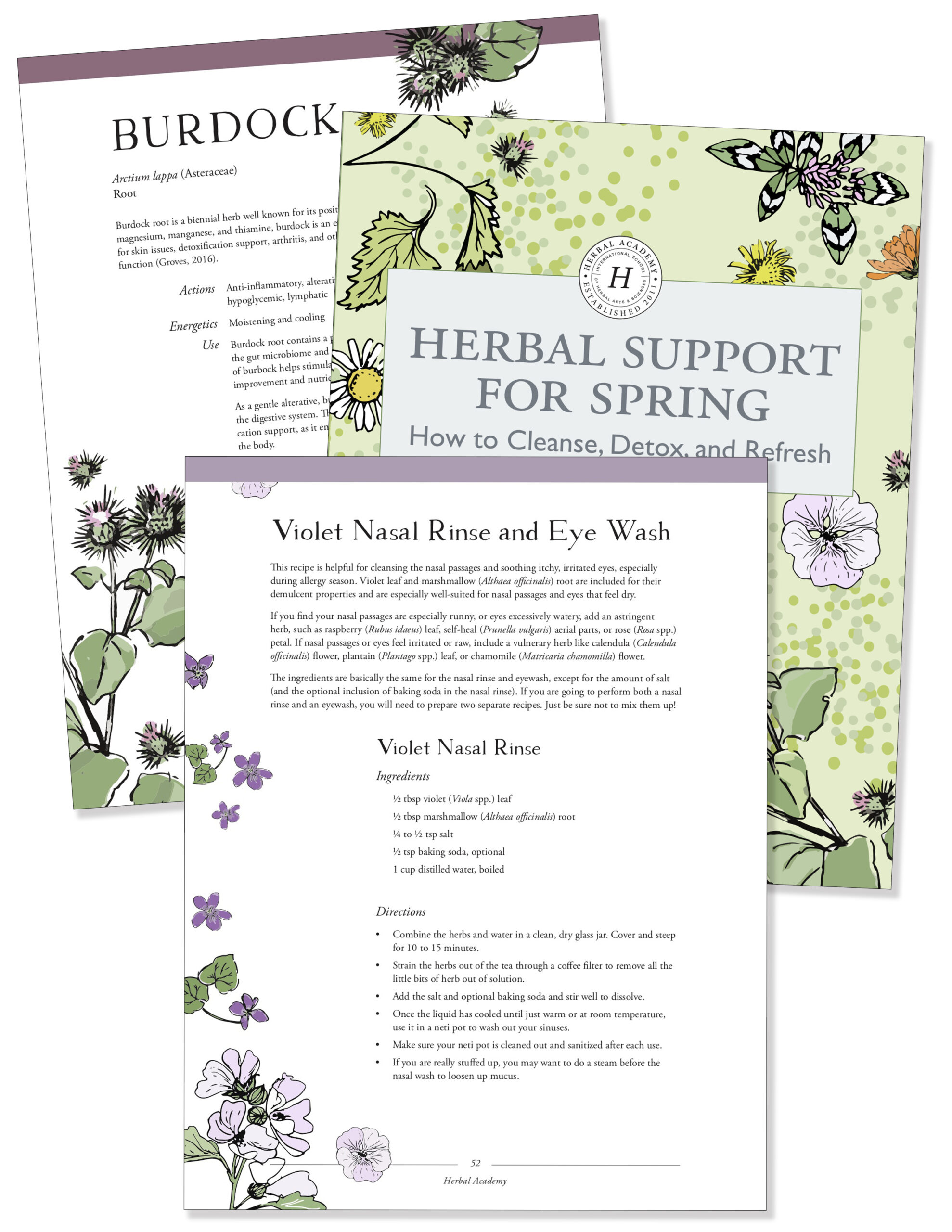 Isn't it interesting to observe how we naturally gravitate toward cleansing practices in the spring? Even though we feel a need for renewal, we can often feel a little reluctant as our energy is only beginning to rise, and we might be feeling slow and heavy. We often need to emerge from our winter cocoons in our own time and with intention. 
A little guidance and encouragement is helpful, too. That's why we wrote this Herbal Support for Spring Ebook, featuring spring plant allies, cleansing herbal recipes such as the herbal capsules formula shared today, and sound practices to adopt during spring to help you refresh, detox, and renew. 
Please enjoy your free copy of the Herbal Support for Spring Ebook here: 
https://theherbalacademy.com/get-herbal-support-spring-ebook-herbal-academy/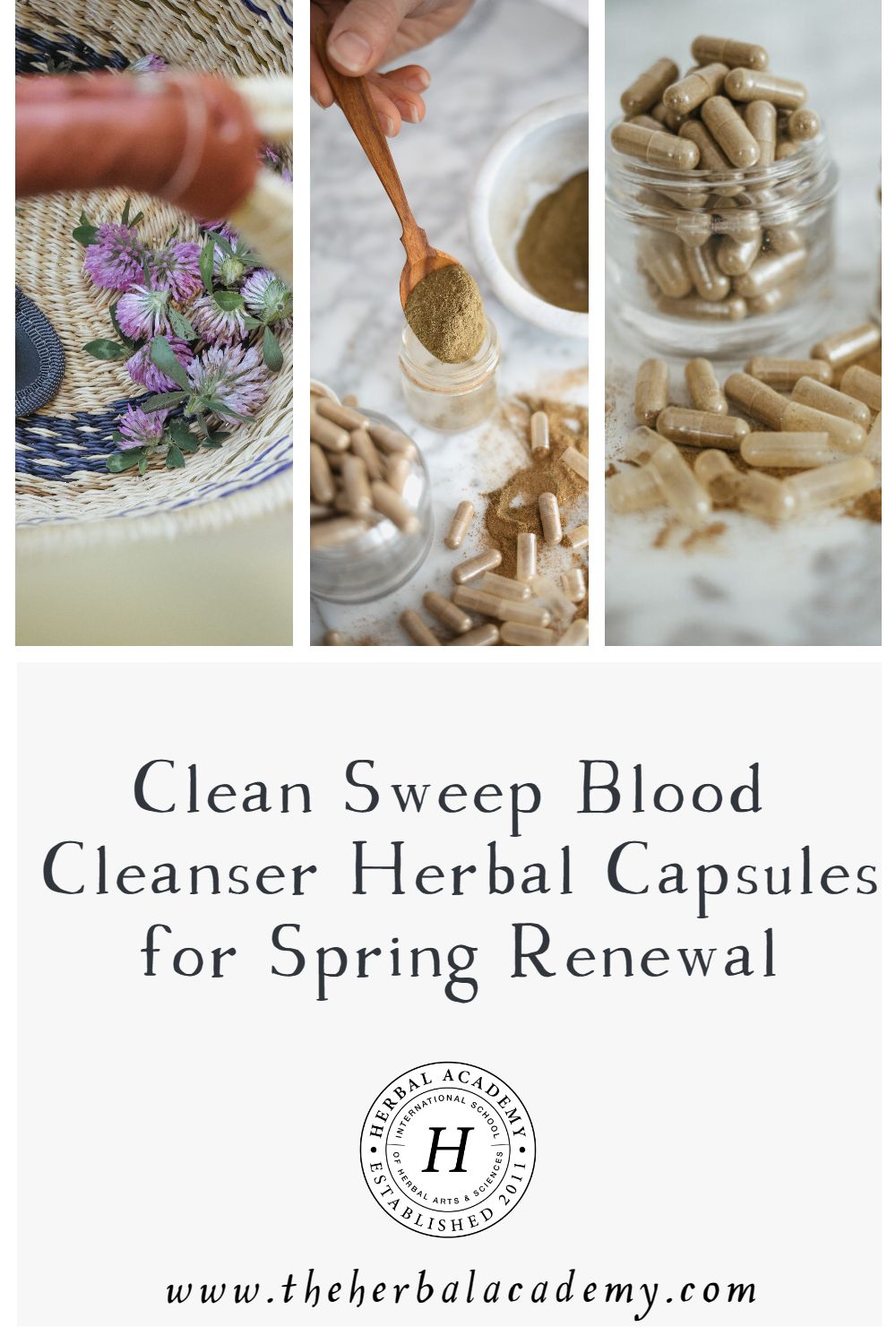 REFERENCES
Hoffmann, D. (2003). Medical herbalism: The science and practice of medical herbalism. Rochester, VT: Healing Arts Press.
Priest, A.W., & Priest, L.R. (1982). Herbal medication: A clinical and dispensary handbook. London: L.N. Fowler & Company, Ltd.