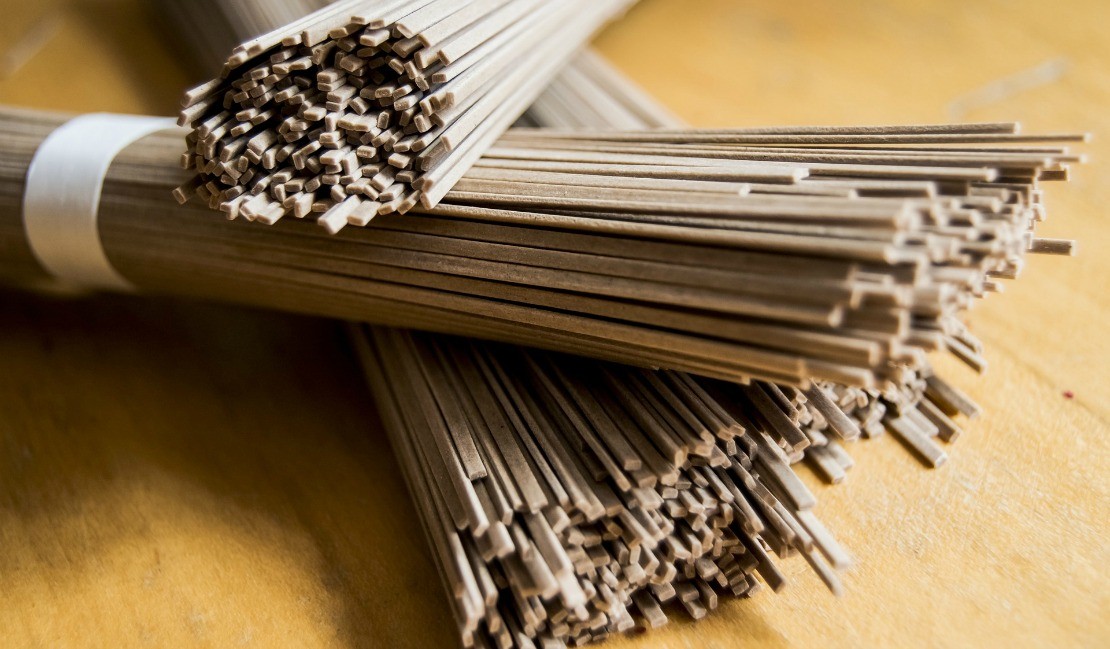 Buckwheat Pasta with Spinach Pesto
Take your fresh pesto (from this recipe) and make it into a tasty dish with buckwheat pasta, cooked greens and a sprinkling of Parmesan cheese! This recipe is surprisingly simply and very good for you. See below!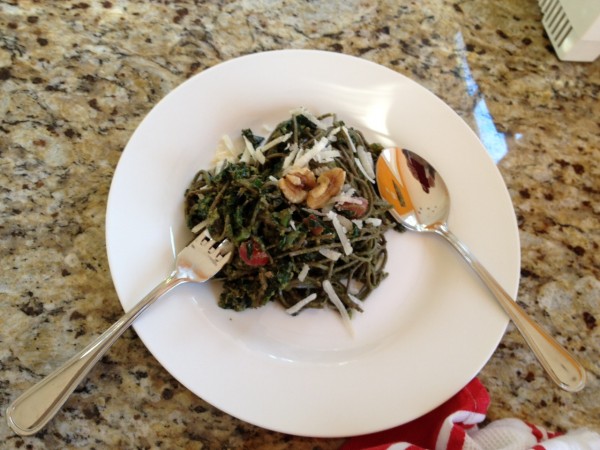 Buckwheat Pasta with Spinach Pesto
Spinach Pesto
Buckwheat Pasta
Greens/Veggies: dandelion, kale, collard greens, Swiss chard, spinach, etc.
Parmesan Cheese
Salt and Pepper
Walnuts (optional)
Instructions
Start with a big pot of boiling water into which you have added salt.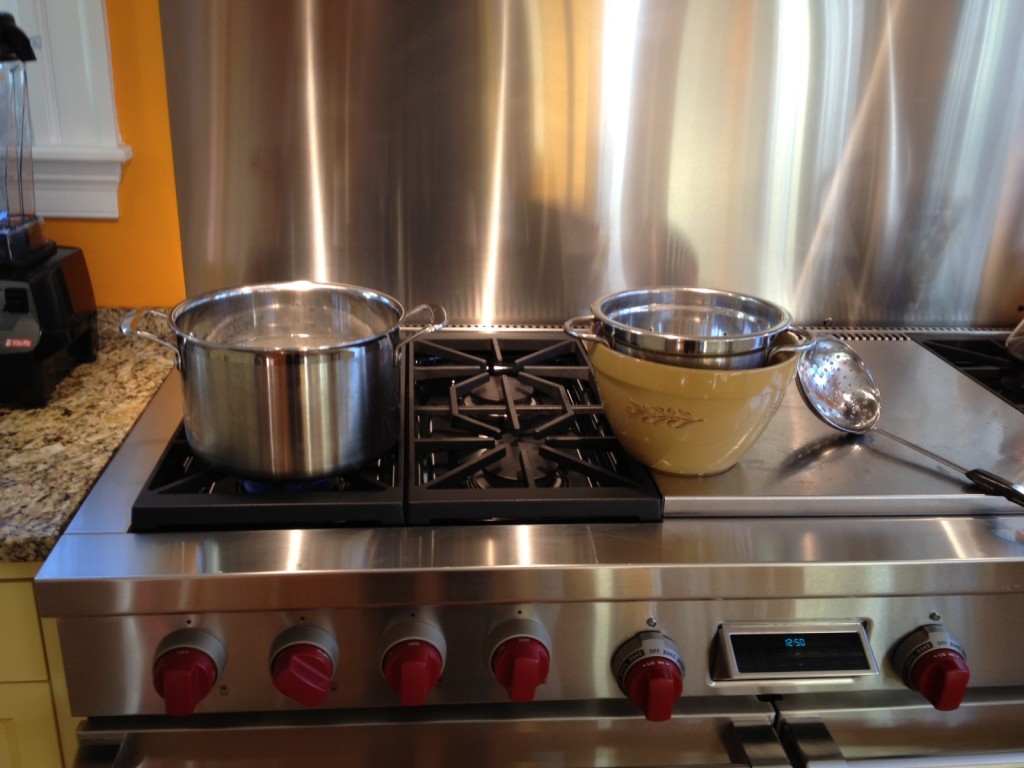 Get creative when it comes to adding greens. Choose your favorites. You can use any greens such as dandelion, kale, collard greens, Swiss chard, spinach, to give you some ideas.
Clean and chop your greens.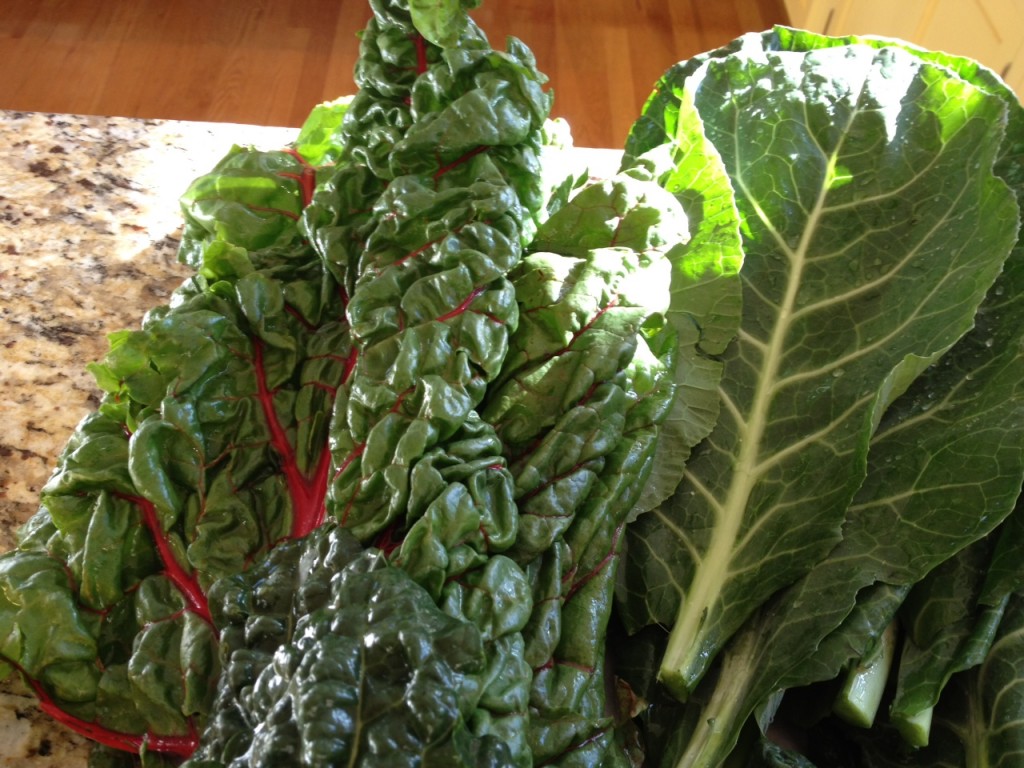 Place each group of greens in the boiling pot of water one group at a time for just 1-2 minutes. Remove from the boiling water with a slatted spoon and into a colander which you will have placed inside a large ceramic bowl on the stove near your pot. When you have just dipped the vegetables so that they are limp and transferred to the colander, keep the water at a rolling boil and add the buckwheat pasta.

Cook the pasta until el dente and pour into colander to strain. Take the cooked greens and spread them out on a cutting board for one final chopping. You will want to just chop into smaller bite size pieces.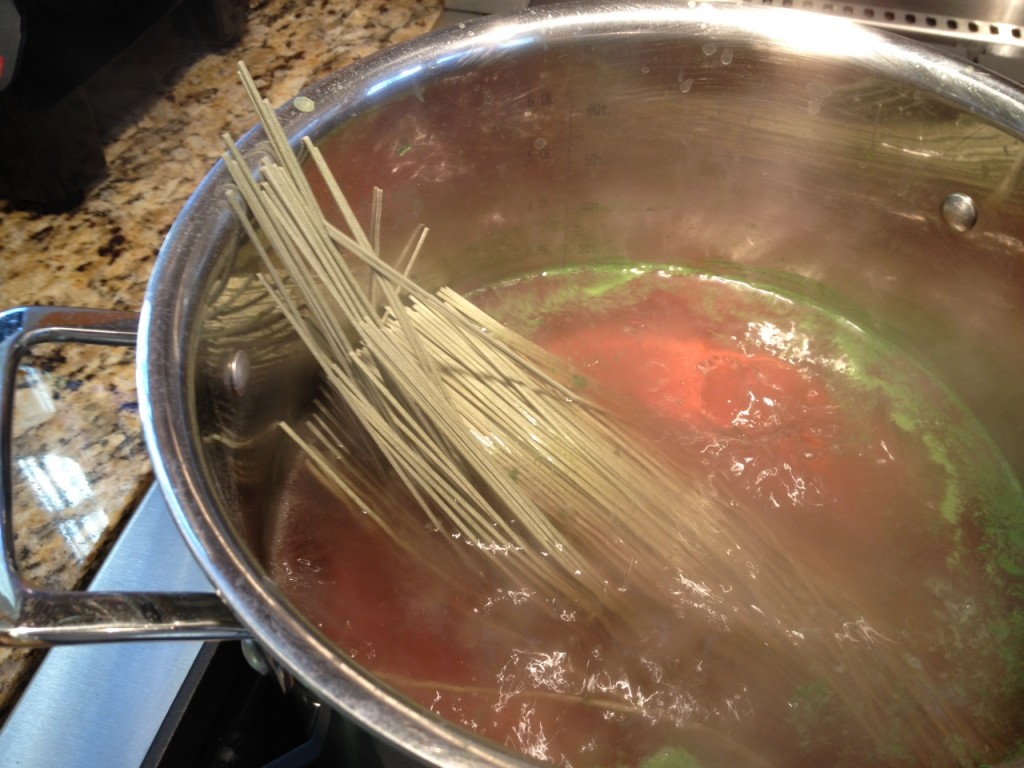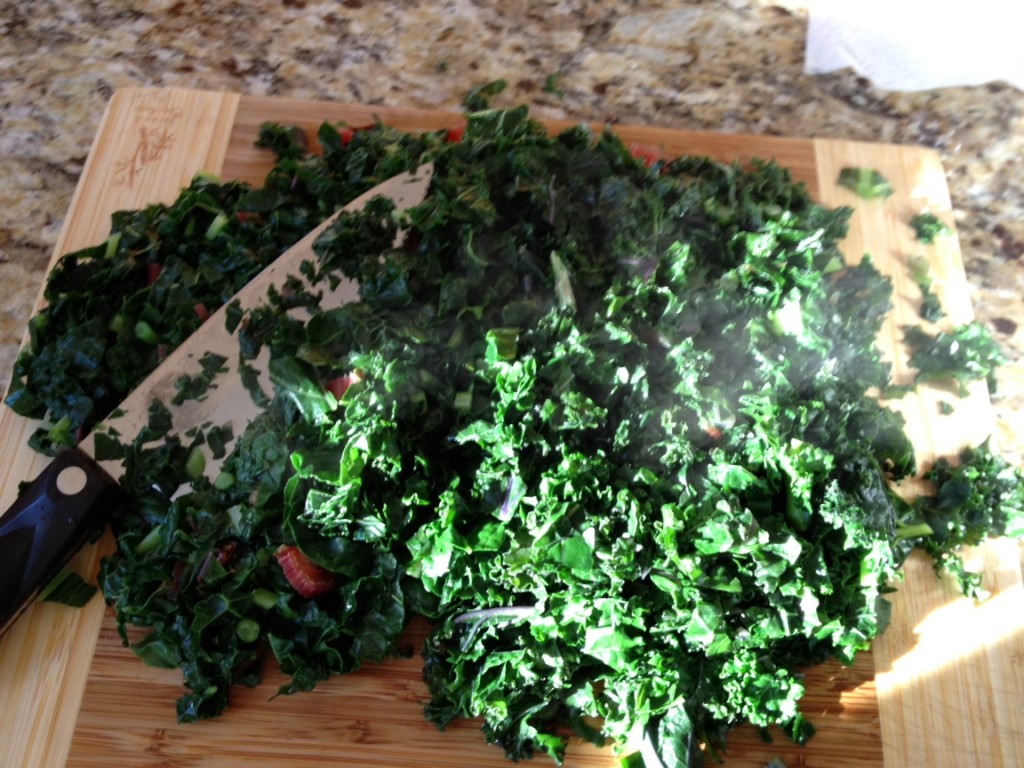 Place greens, pasta and pesto into a large earthenware or ceramic bowl and toss.  Add freshly grated Parmesan cheese, black pepper and toasted walnuts for garnish.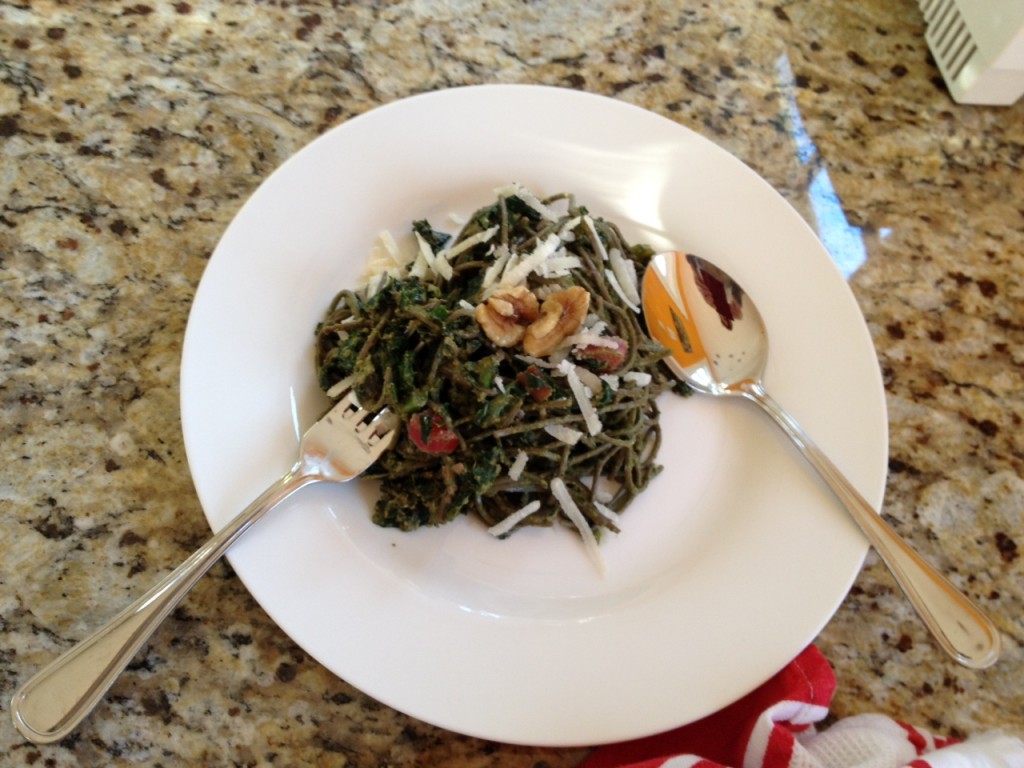 The Buckwheat Pasta and Spinach Pesto recipe was taken from our original pesto creation, which you can find on our blog, here! We encourage you to experiment with some of your favorite greens, and take pleasure in making beautiful meals that are nutritiously delightful.