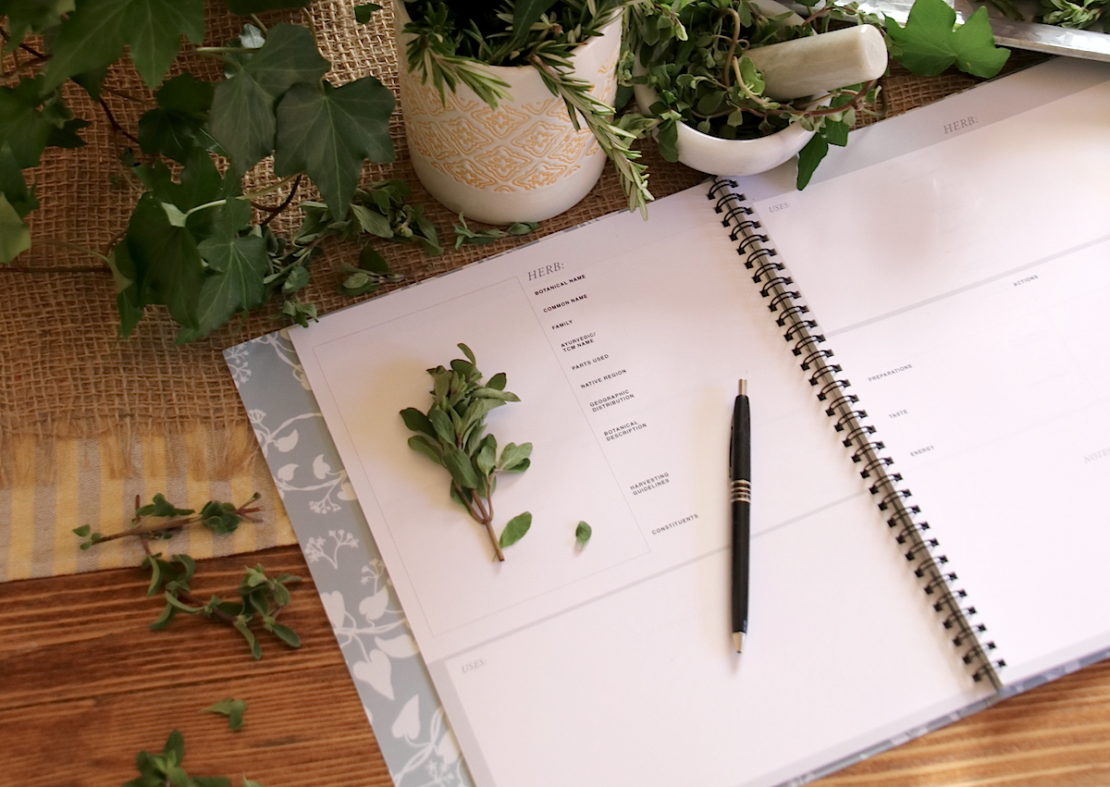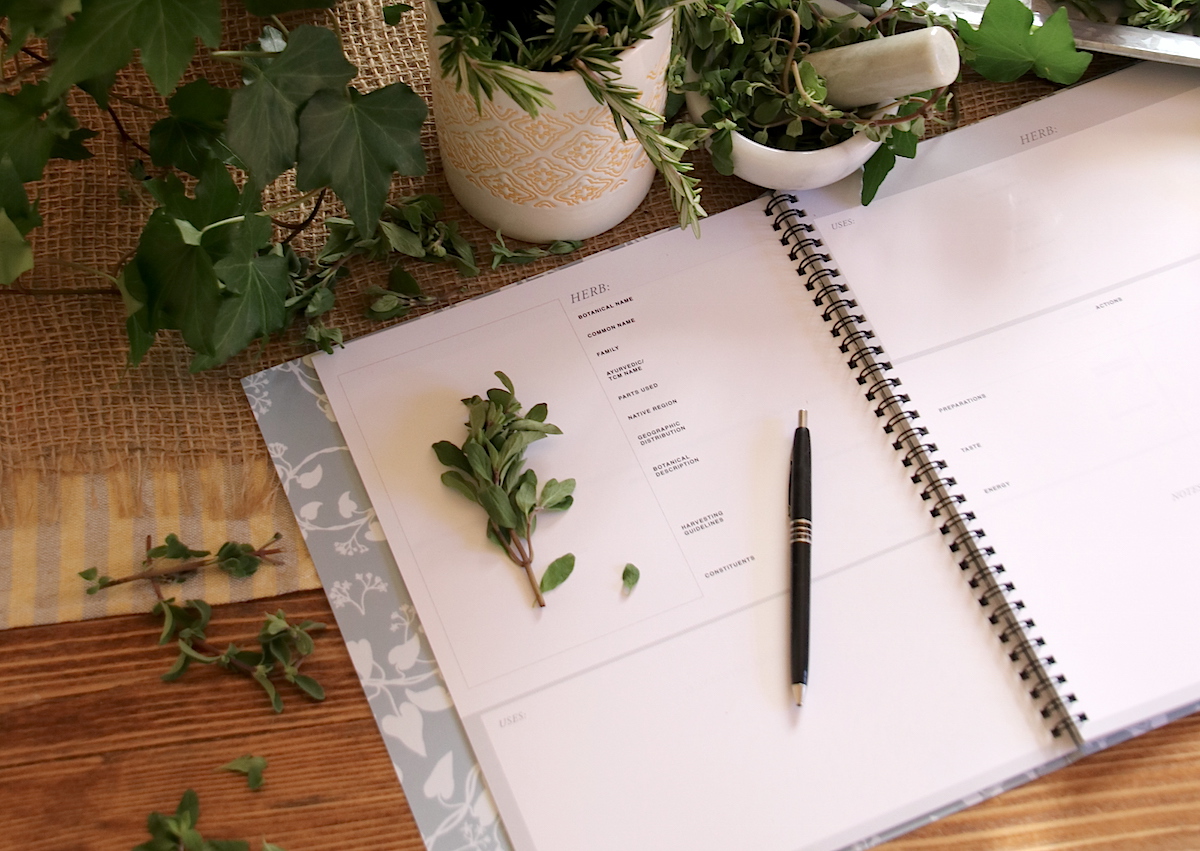 4 Questions To Ask Before Going To Herbal School
It's back to school season, and not just for the kids and college students—for everyone who wants to study the art and science of herbalism at the Herbal Academy, too! But how do you know if our herbal school is right for you?
Today, I'm sharing 4 questions you should ask yourself before going to herbal school. These questions will help you evaluate your goals, find the right school and program, evaluate the investment of time, effort, and money, and identify future opportunities that may result from your studies.
If you're looking into an herbal school and haven't made up your mind yet, this post is designed to guide you in asking and answering these important questions. Ultimately, it will get you closer to honing in on the herbal school that is right for you—be that the Herbal Academy or perhaps, even another option.
Tip: For recipes to support your studies, download our FREE 11 Herbal Recipes for Memory and Focus ebook!
4 Questions To Ask Before Going To Herbal School
1. What are my long-term herbal goals?
Before you commit your time, money, and energy to herbal school, you should first ask yourself what your long-term goals are.
Going to an herbal school and getting a certificate of completion isn't necessary for everyone who wants to use herbs. As herbalist Susan Weed likes to say, "Herbs are the people's medicine," and anyone can learn how to use them.
However, if you plan on opening your own business as an herbal product manufacturer, seeing clients as a clinical herbalist, gaining employment as an herbal consultant for a magazine or company, etc.—completing a comprehensive herbal course is a necessary part of your career path. Not only will it help you learn all you need to know from people who've gone before you, but it will save you the hassle of trying to pull all the right pieces together yourself.
2. Which school is right for me, and which program do I start with?
Once you know what your long-term herbal goals are and you've determined that herbal school is something you want to invest in, the next question to ask yourself is which herbal school is the right one for you and which course or program should be your starting point.
When it comes to choosing an herbal school and the program with which you start your education, consider what matters most to you. Here are some questions to help you evaluate a potential herbal school and its courses.
Do you need the convenience of distance learning or online classes or do you prefer in-person learning?

Is there a particular herbalism tradition you prefer to immerse yourself in? Perhaps Western herbalism, Ayurveda, Traditional Chinese Medicine, or Appalachian folk medicine, for example?

Are the instructor's background, education level, or credentials important to you? If so, what are you looking for? Should he or she be a graduate of an herbal school and have completed an apprenticeship program of some sort, or is a certain amount of personal experience enough? Is there a particular instructor who sparks your interest, or do you like the idea of having multiple instructors?

What style of learning appeals to you? Do you prefer lectures and notes? What about audio and video content? Do you learn best when you have time limits or does that just stress you out? Do you want periodic assignments and exams to complete? Do you feel confident getting hands-on with herbs at home or do you feel more comfortable doing that in an in-person setting?

What kind of courses are offered? Are there various levels of entry or do you have to start with a foundational course despite previous training/education? Are there a variety of courses that support your continued growth over time or can you only go so far with your education based due to limited programs and offerings?

What is the student support like? Is the program/teacher willing to guide you and offer you assistance? What do other students (current and previous) have to say about the school and programs?
All herbal schools are going to be a bit different and appeal to different kinds of people. Knowing what you like and don't like is the first step in finding the right herbal school for you. And keep in mind that many practicing take multiple training programs. This allows for exposure to a diversity of traditions in herbalism, teachers, and teaching styles, as well as the ability to gain more focused training for the aspects or topics of herbalism that are most interesting and resonant for you.
3. Is it worth the investment?
Once you've found the right program or course to start your learning, it's time consider your and your family's investment (ie: time, money, effort) in going to herbal school.
Learning anything takes time and effort, and when it comes to an advanced education, it typically requires a financial investment as well. When you decide to go back to herbal school, you'll need to decide if the time, money, and effort are worth it to you.
First, consider your time. Comprehensive herbal programs take time to complete. Be realistic and ask yourself how much time you have to devote to your studies. If you are leaning toward an in-person class, how often and when does it meet? What travel time is required? Will there be homework? For online or distance learning programs, will you work on your lessons daily, weekly, bi-weekly, or monthly? How long do you project the course to take you to complete and at what pace? Is that doable for you?
Next, consider the cost. How does the cost of the program and any materials or supplies you'll need factor into your life right now? Do you currently have money to invest in your education? Have you broken down the cost of the program to see how much it will cost you monthly, and does that fit your budget? If you don't have the money to cover the cost of the course, is there a way to get a discount or work out some sort of work-study arrangement with the teacher or school in order to get a discount?
Finally, consider the effort. How much effort will this course take on your part? Beyond lesson time, will you be required to study, write reports, or make herbal products? Will you take advantage of help from the support team or participate in the forums or various social media groups?
Now that you've considered the time, money, and effort it will take to go to herbal school as well as what you'll get out of it, take some time to contemplate whether it's an investment you can commit to at the moment.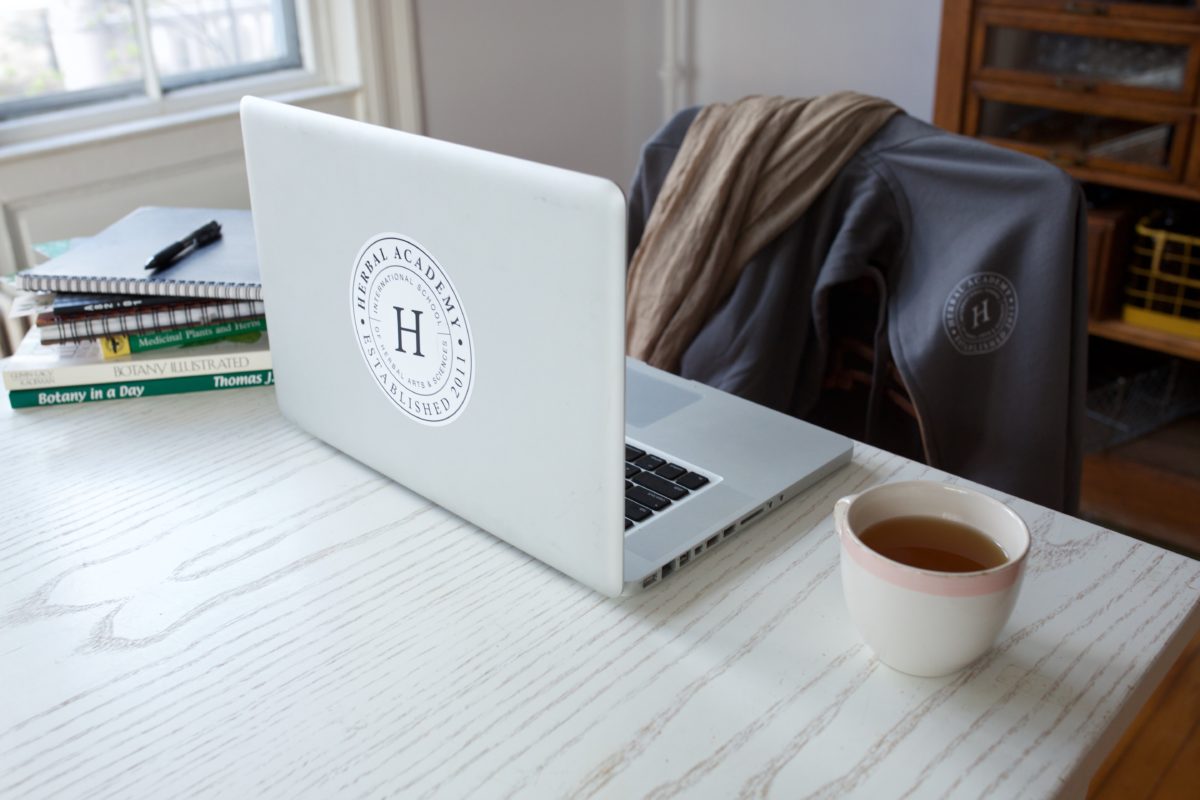 4. What opportunities are available to me after school?
Going to herbal school can open a lot of doors for future opportunities. Have you thought about how you can use your newly acquired education after you complete your courses?
Depending on the course you take, several things await you in the short term.
Perhaps it will give you the confidence to incorporate homemade herbal products into your family's wellness routine, saving you time and money while benefiting your life and vitality in the long run.

Perhaps it will allow you to do some freelance writing for blogs or magazines as a way to share your herbal knowledge with others.

Perhaps you could host some local herbal classes or workshops as a way to grow other people's interest in using herbs in everyday situations.

Maybe you will start drafting a business plan on how to go about opening a brick and mortar herb shop, complete with premade and custom herbal formulas, individual consultations, and local classes.

You may move on to additional advanced studies and/or a clinical apprenticeship to prepare for clinical practice.
So What Do You Say About Herbal School?
Here at the Herbal Academy, we strive to offer affordable, comprehensive herbal courses for herbalists of all levels of learning. We collaborate with a wide diversity of herbalists to create herbal courses that present multiple points of view and herbal traditions. Our course content weaves together traditional wisdom, modern science, and practical knowledge so that each of these valued sources of information is represented. Our courses are available online in order to make them convenient and accessible to students regardless of location or scheduling constraints. We use a variety of lesson formats including written, audio, and visual content. Most course information is downloadable and printable, as well.
We invite you to check out our course offerings as you ask yourself the above questions. We hope that our herbal school and courses are just what you're looking for and that you'll join us this month as we embrace the Back-to-School season for kids and herbalists alike!