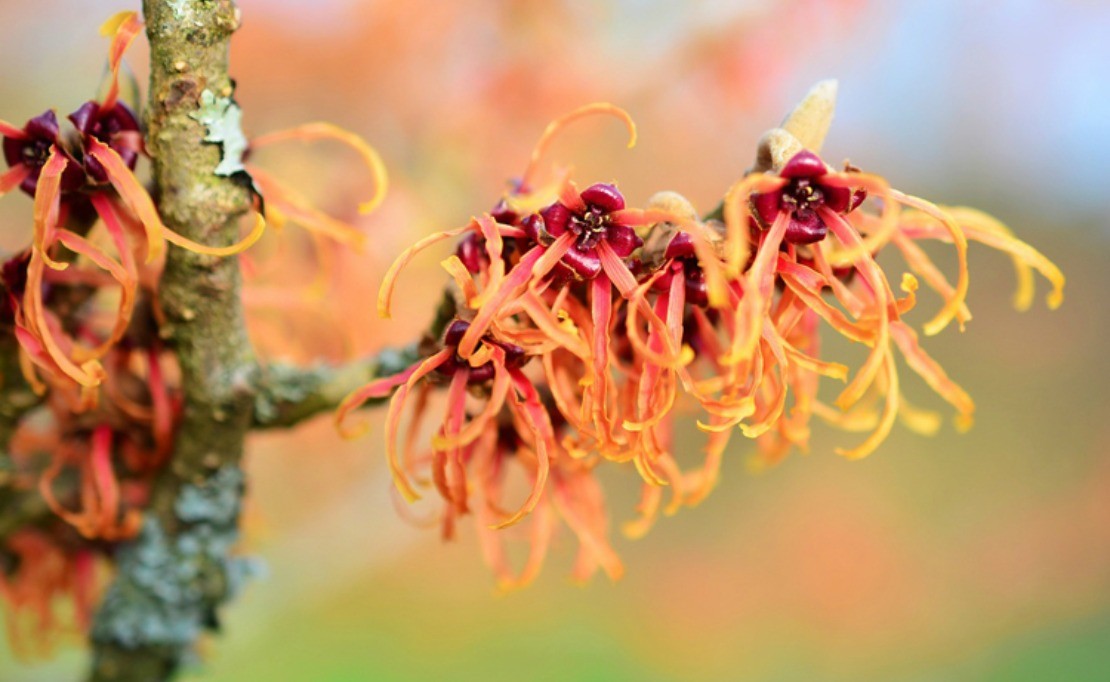 10 Reasons Why Witch Hazel Rocks!
I have been known to buy witch hazel extract by the gallon. I always keep it on hand and substitute it for water in almost all of my homemade beauty products. I got to thinking the other day about the many ways that witch hazel can be used, and as my list grew longer, I realized I needed to share these with you!
Nature's Knockout Astringent
Witch hazel (Hamamelis virginiana) is a small tree that is native to Eastern North America. The leaves, bark, and flowers have been used as a traditional herbal remedy by many native North Americans for centuries. Naturally rich in large quantities of tannins, which have a drying effect, witch hazel is nature's knockout astringent herb!

Witch hazel has many uses, from healing to beauty
Many people have used witch hazel extract (or hydrosol if using an alcohol-free version) and have experienced the awesome astringent powers on their face. There are many more uses and forms of witch hazel, though — you can use the bark, leaves, or flowers to make all sorts of teas, tinctures, salves and so much more! These are my top 10 reasons why witch hazel totally rocks:
1. Works as a facial astringent and toner – One of the most popular uses, witch hazel makes a great facial toner because of its natural astringent properties. I love to make my own toner at home, it's really easy!

2. Helps cleanse wounds – Its natural astringent abilities make witch hazel great at stopping bleeding and cleansing wounds. I make my own owie spray for my kiddo using witch hazel in a 4 oz. spray bottle. I like to add 1 tablespoon of aloe vera gel, 1 teaspoon of honey, and a drop each of lavender and tea tree essential oils (first mixed into the honey before adding witch hazel to fill). My son prefers my owie spray over my owie salve, because I don't have to touch his boo-boo! That hurts!

3. Cools and heals burns – Witch hazel's natural anti-inflammatory properties and tannins are great to help cool and heal burns and sunburns. I like to steep marshmallow root in witch hazel, strain, and then combine with peppermint hydrosol and aloe vera gel for a cooling burn spray that helps relieve pain and speed up healing.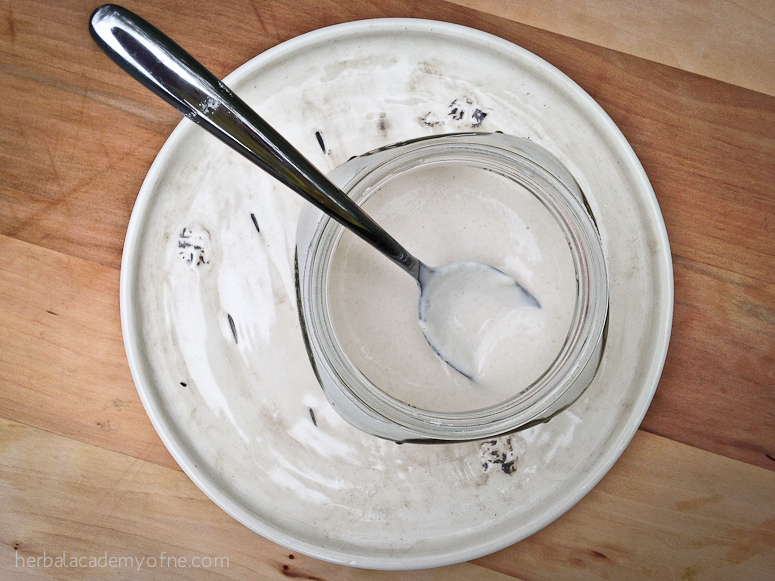 4. Soothes insect bite itching – Witch hazel has a fabulous way of stopping the itch with its anti-inflammatory properties. I love to make use of this in my homemade calamine lotion for maximum benefits!

5. Stops external and internal bleeding – When applied topically, witch hazel can reduce bleeding to the wound, while also helping to cleanse it. When used internally for bleeding ulcers or bleeding gums, a tea is normally used (do not use the alcohol-extracted witch hazel internally). Of course, serious wounds require you to seek medical treatment, but witch hazel can control bleeding en route to a physician.

6. Reduces varicose veins – No one likes those spider-looking veins, but there is something you can do about them! Witch hazel's astringent properties are great at tightening and restoring distended veins. Dip a cloth into witch hazel tea, massage the affected area with a witch hazel cream, or even mix 20 ml witch hazel tincture into ½ cup of water and sponge onto the skin.

7. Soothes hemorrhoids – You can find over-the-counter creams and witch hazel wipes at many pharmacies and grocery stores. You can also make a strong infusion using the bark and/or leaves, and create a simple cream using that tea. Apply twice daily.
8. Reduces circles under your eyes – To treat under eye circles (besides getting more sleep), I like to combine equal parts aloe vera gel and witch hazel and then dab it gently (do not rub the skin, this causes wrinkles) onto my lids and under my eyes before going to bed at night.

9. Treats dandruff on your scalp and helps reduce hair loss – To combat dry flakes, create a simple oil infusion using the leaves and/or bark (I like to use coconut oil since it's also antifungal).  Before shampooing, apply the oil to your scalp and massage your scalp for up to two minutes. Allow oil to sit for 10-15 minutes, then shampoo with your normal shampoo.

10. Soothes your dog's hotspots and your cat's itches – My poor dog gets the worst itchy hotspots if he gets even one flea bite. I love to make a hotspot and itch relief spray to soothe and relieve his problems. For cats, omit the essential oils.
This post was written by The Hippy Homemaker, Christina, who loves to share what she's learning about green and eco-friendly living, natural health, aromatherapy, herbalism and more!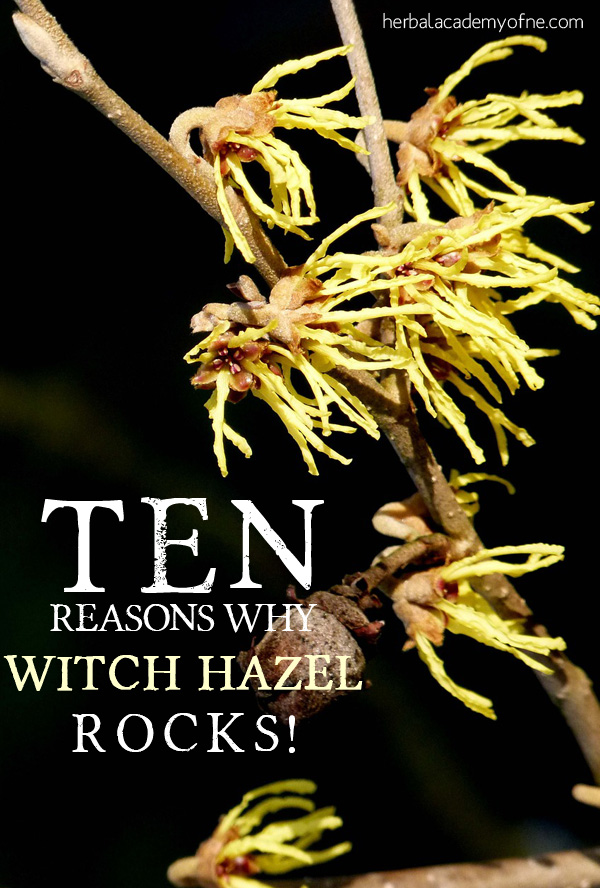 REFERENCES
Chevallier, Andrew. (2000)  Encyclopedia of Herbal Medicine (2nd ed.). London: Dorling-Kindersley
Wood, Matthew. (2009) The Earthwise Herbal: A Complete Guide to New World Medicinal Plants.
Berkeley, CA: North Atlantic Books